Custom Electrical Enclosures – How to Choose the Right One for Your Use
The key to finding the right custom electrical enclosure is to first decide what you will be using it for. Several progressive stamping important factors to determine when selecting the right product for you include: size of enclosure needed, material type and selection, finish, and Nema rating.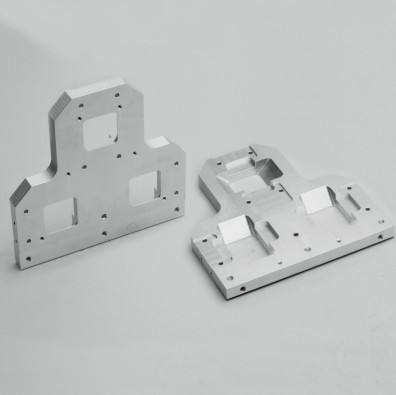 Step one: How to determine the correct size. Electrical enclosures can range in size from several inches to large, walk-in style containers and metal rooms, generators, and transformer housings. Decide which style is best for you from choosing smaller wall-mount, or floor mounted to larger outdoor enclosures. The overall size is ultimately determined by the dimensions of the internal components which the enclosure will be housing. Many users also decide size based on several factors including the amount of heat generated by the electrical parts and the subsequential amount of required air-flow necessary to cool those parts. The National Electrical Code(NEC) outlines the proper air flow and construction requirements based on the amount of heat generated and is a good tool to help in the selection process.
Step two: How to determine the proper material for your enclosure. Custom electrical enclosures are commonly constructed of carbon steel, stainless steel, aluminum, or galvanized steel. The proper material for the enclosure that you will need depends on the environment for which it will be in. An indoor unit can be fabricated from carbon steel and finished with a basic protective coating, while an outdoor unit should be of a more protective stainless steel or aluminum. If it is not constructed from stainless steel or aluminum, as an alternative, it may be painted or powder coated to ensure that it remains corrosion resistant over time.
Step three: Selecting the right finish for your unit. The two primary types of finish options include painting and powder coating. When determining the optimum finish for your product, consider the following guidelines. Painting is a good option for unique colors and smaller volumes. The painting process for enclosures is referred to in the industry as liquid coating or wet coating. Powder coating is an entirely different process than liquid painting. While powder coating is a more industrial and longer lasting protective coating suitable for higher volumes. For corrosive environments, marine-duty coatings are available. Both painting and powder coating require the sheet metal to be properly pre-treated to ensure that the coating achieves and maintains good adhesion. Proper adhesion is important to ensure that the coating does not fade, crack, or delaminate over time. Pretreating processes or "cleaning" and preparations often includes pressure washing the sheet metal parts with a phoshate mix which effectively removes oils, grease, and dusts and debris prior to painting or powder coating.
Step four: Determining Nema rating requirements. It is important to determine the proper Nema rating for your product. If you do not choose correctly, you may end up with damaged components, or you could end up paying too much money for protection that you do not need. The main factor to consider when selecting the correct rating for your enclosure is the environment which it will be in. Nema ratings include 1, 3, 3R, 4, 4X, 7, and 12. These ratings reflect the level of protection from elements such as rain, dust, ice, and corrosive agents. Details on each type of rating and what they mean include: